WELCOME TO DISTRICT 28 BAR BISTRO
LOCAL AND COMFORT FOOD MADE TO ORDER
LESLIEVILLE RESTAURANT FOR LUNCH AND DINNER
District 28 Bar Bistro is a Leslieville based restaurant which offers entrees from a mix of cultures. We think of ourselves as Toronto on a plate. We offer a comfortable and casual space for you to come kick back, relax and enjoy a meal.
Whether it's a cup of morning coffee or an after-work drink, a light snack or a hearty meal that you're looking for, District 28's Bar Bistro has everything you would need. Come in and treat yourself to our warm and inviting ambiance.
With the focus on sourcing fresh, well-produced ingredients, we strive to add healthy and delicious options to the District 28 menu.
We can simply say, District 28 Bar Bistro has brought a true sense of comfort food to Leslieville.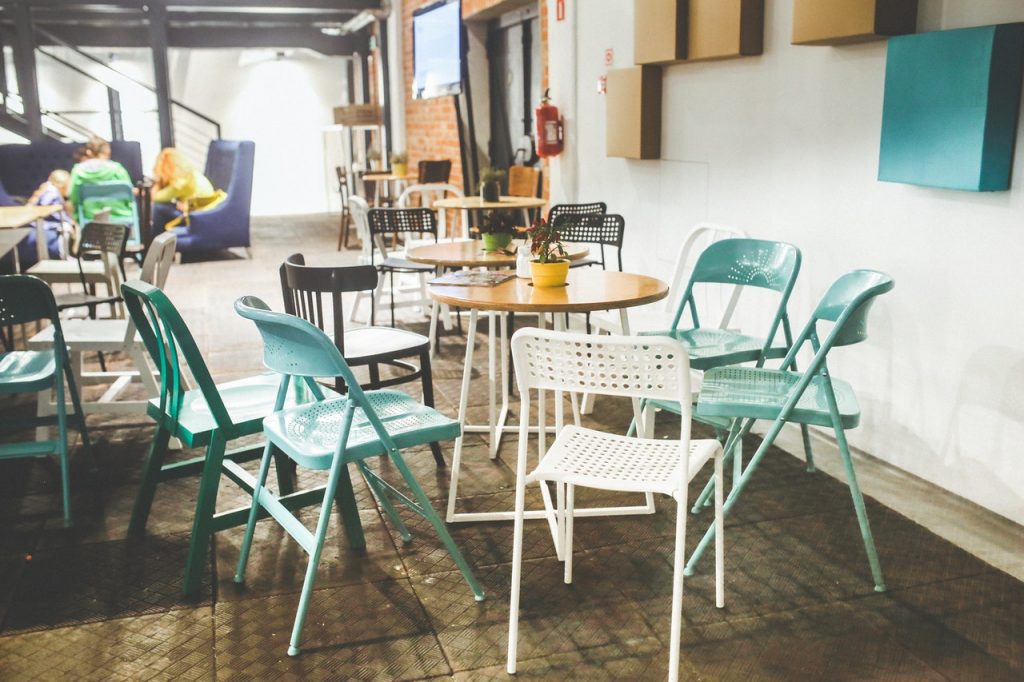 Welcome to District 28 Bar and Bistro
Step into our doors and be greeted with the airy and modern interior of our restaurant. We pride ourselves for being the home of comfort food and producing the best local cuisine.
Find a spot to chill, and take a seat. We're ready to serve you here at District 28 Bar and Bistro. Our delectable dishes – fresh from the kitchen – are sure to entice you to come back for more. 
The inviting and relaxing ambience of our restaurant will keep you in a good mood all night long. Our space is a great place to unwind and relax. Bring your friends and colleagues to enjoy a drink or two on the weekend.
All our ingredients are locally sourced and guaranteed fresh. Our menu aims to capture the unique spirit and taste of Toronto. Both locals and tourists will surely enjoy the flavours of our dishes. Hearty and filling. That's the best way to describe our food. It's a feast for the senses.
Menu Offerings
Check out our wide selection of hot soups, sandwiches, lunch and dinner specials that will satisfy your cravings.
For breakfast meals on-the-go, we've got something for you. Take a bite of our freshly-baked goods early in the morning. It will give you the energy you need for the day.
Fancy a quiet afternoon in the middle of a bustling city? Our outdoor patio is the perfect place to enjoy a warm cup of coffee. Our expert baristas are ready to meet your caffeine needs. We carefully choose the perfect coffee beans to brew. Taste the rich quality of all our coffee drinks any time of the day.
This is the ultimate hangout spot for your night outs in town. Get a glass of our special home brew especially made for the beer buffs. Our large collection of liquors and wines is the highlight of our bar and bistro. You shouldn't miss out on the big, juicy burgers to go with that cold pint.
Planning a Private Party
Contact us directly for all your party needs. Our venue is perfect to celebrate for small parties and private events. Comfortable seating and spacious lounge areas will give your guests a chance to rest after mingling around. For reservations and other info, you can check it here.
Opening Hours
We are open from Monday to Friday: 8:00 a.m. – 6:00 p.m. (Kitchen service is open until 3pm). We are closed on the weekends. Operations on public holidays will be announced.
Visit Us
You can view the full menu and complete price list here. All prices are inclusive of VAT and subject to change. The District 28 Bar and Bistro offers dine-in, takeaway, and delivery services for all items on our menu. For orders, you can contact us through the numbers provided here.